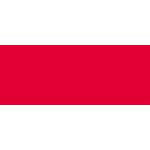 Protests in Belarus
On August 9th, the people of Belarus participated in an election that was not free, or fair. Protests in the country are ongoing, in the midst of economic stagnation and mismanagement, poor handling of the ongoing COVID-19 pandemic, and blatant rigging and falsifying of election results.
Background
Strongman dictator Alexander Lukashenko has ruled Belarus with an iron fist since 1994, presiding over rollbacks in democracy and civil liberties, and persecution and jailing of pro-opposition activists, journalists, and bloggers. In the midst of the COVID-19 pandemic, and with the people of Belarus clamoring for change, he has faced his strongest challenge yet.
The Opposition
Initially, there were three main opposition candidates. These were former banker Viktor Babaryka, former ambassador Valery Tsepkalo, and prominent vlogger Sergei Tikhanovsky.

These candidates are not traditional Belarusian opposition candidates, with the actual opposition having been unpopular since the 2010 election. They are described in the media as a 'third force', with Tsepkalo the only candidate having a political background.

Babaryka was the most popular of the candidates, and reportedly gathered 430,000 signatures on his candidacy petitions, the most of any Belarusian opposition candidate in history. On 18 June, Babaryka and his son were arrested by the KGB on trumped up charges relating to his previous banking work. It is believed that the arrests were politically motivated, and intended to prevent Babaryka's candidacy.

Tsepkalo was another popular candidate. Though less popular than Babaryka, he came into conflict with the government over his previous work in the Belarusian IT industry, with Lukashenko calling on him to reveal why he was dismissed from his job as director of the Hi-Tech Park. Travelling to rallies and pickets around Belarus, Tsepkalo was able to gather 160,000 signatures. However, over half of these were declared invalid, meaning he was unable to reach the 100,000 signatures required. After being barred from running for office, and alleged threats from the prosecutor's office, Tsepkalo and his two sons fled to Russia.

The third of the initial candidates was vlogger Sergei Tikhanovsky, who made trips around Belarus to document the consequences of Lukashenko's regime. Tikhanovsky was detained because of this, sparking protests across Belarus. There are reports of his supporters being brutally detained. After the Belarusian Central Election Commission refused to recognise his initiative group, things took a very interesting turn.
Svetlana Tikhanovskaya
Svetlana Tikhanovskaya, 37, and a former English teacher, is the wife of Sergei Tikhanovsky. After he was arrested, she decided to register as a candidate. Her candidacy was not barred, and Belarusian authorities vastly underestimated her.

The barred opposition candidates united behind Tikhanovskaya. She was joined on her campaign by Valery Tsepkalo's wife Veronika, and Viktor Babaryka's campaign manager Maria Kaleshnikova, effectively merging their three campaigns, and pitting "female solidarity" against Lukashenko. This campaign became intensely popular in Belarus, with its symbols being the colour white, and the "❤️✊✌️" logo, popularised by the three women standing united.

Tikhanovskaya was initially able to hold rallies across Belarus, but as her popularity and momentum grew, her rallies began being obstructed or cancelled for arbitrary reasons. After threats of them being taken away, she has had to send her children to safety in the EU.

The platform Tikhanovskaya is running on is simple. She is calling for free and fair elections within six months, the release of all political prisoners, and a referendum on reverting to the democratic 1994 Constitution.

On the eve of the election, Kaleshnikova and Tikhanovskaya's campaign manager Maria Maroz were detained, but released soon after. Tikhanovskaya went into hiding herself, but was reported safe at her HQ by opposition media.
Veronika Tsepkalo showing a victory sign (L), Svetlana Tikhanovskaya raising her fist (C), Maria Kaleshnikova showing an open heart (R)
Outcome
On the night of the election, there were huge protests in 33 cities across Belarus. It is estimated around 100,000 people turned out in Minsk. Though the repression by state militias is brutal, protestors outnumbered state forces in the city of Pinsk, and state forces in the southwestern city of Kobryn surrendered to the protestors.

Lukashenko has declared victory, as expected, with 80% of the vote. However, some polling precincts in Belarus which bravely released unaltered results, and also the overseas polling precincts at the consulates in Munich and Tel Aviv, told a different story. Svetlana Tikhanovskaya is considered to have won overwhelmingly, and unaltered numbers show Lukashenko not exceeding 25% in his strongest precincts, and barely getting 5% of the vote in some Minsk precincts.

Currently, the Belarusian people are fighting for their future, and for democracy. There have been calls for continued protests, and strikes. For the first time in a long time, popular sentiment is with the opposition, and they stand a good chance at seeing change.

Unfortunately, their struggle is not without loss. Already, upwards of 5000 people; opposition supporters, independent election observers, and foreign journalists, have been detained across Belarus. There have been many injured, and one protestor tragically lost their life on the night of August 10.

The government has pressed charges against those detained, including the deceased.

Svetlana Tikhanovskaya has been deported to Lithuania, and released a video, clearly under duress, appealing for the unrest to stop. It is hoped that in her absence, the opposition continues their fight for freedom and democracy.
How You Can Help
Raising awareness and solidarity is the most important thing we can do outside Belarus. In a COVID-stricken world, there is not much room to hold solidarity rallies, but if you are in a position to organise one, please do so. If you are near a Belarusian embassy or consulate, lay some flowers at the gate or door. If you can, hang up the white-red-white flag of the democratic opposition.

To raise awareness, you can spread this Carrd, and you can read up and keep updated on the situation through various Twitter accounts of journalists and pro-opposition media (NEXTA English, Tadeusz Giczan, Christopher Miller, and Franak Viacorka), linked below.

It is crucial that the truth gets out. For the opposition in Belarus, it is now or never. They need us to spread the truth. They need the world to know what is happening.

Any questions, comments, or suggestions for additions to this can be directed to my Twitter (@DJFerguson2000), or my Telegram (@thegaelstralian), both linked below.